Creating markers is the start of the uploading of any content of MARC-edu.
Here's a step by step guide for you to uploading your markers and content into MARC-edu.
1.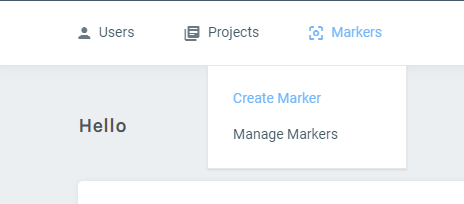 Go to markers on either top or on the webpage, click and select create markers.
You will then proceed to the next page

Select all required files and fill in all required fields as shown in the picture above.
Once done, click on the creat button as shown below
To find out what is a good marker, click on the following link below: